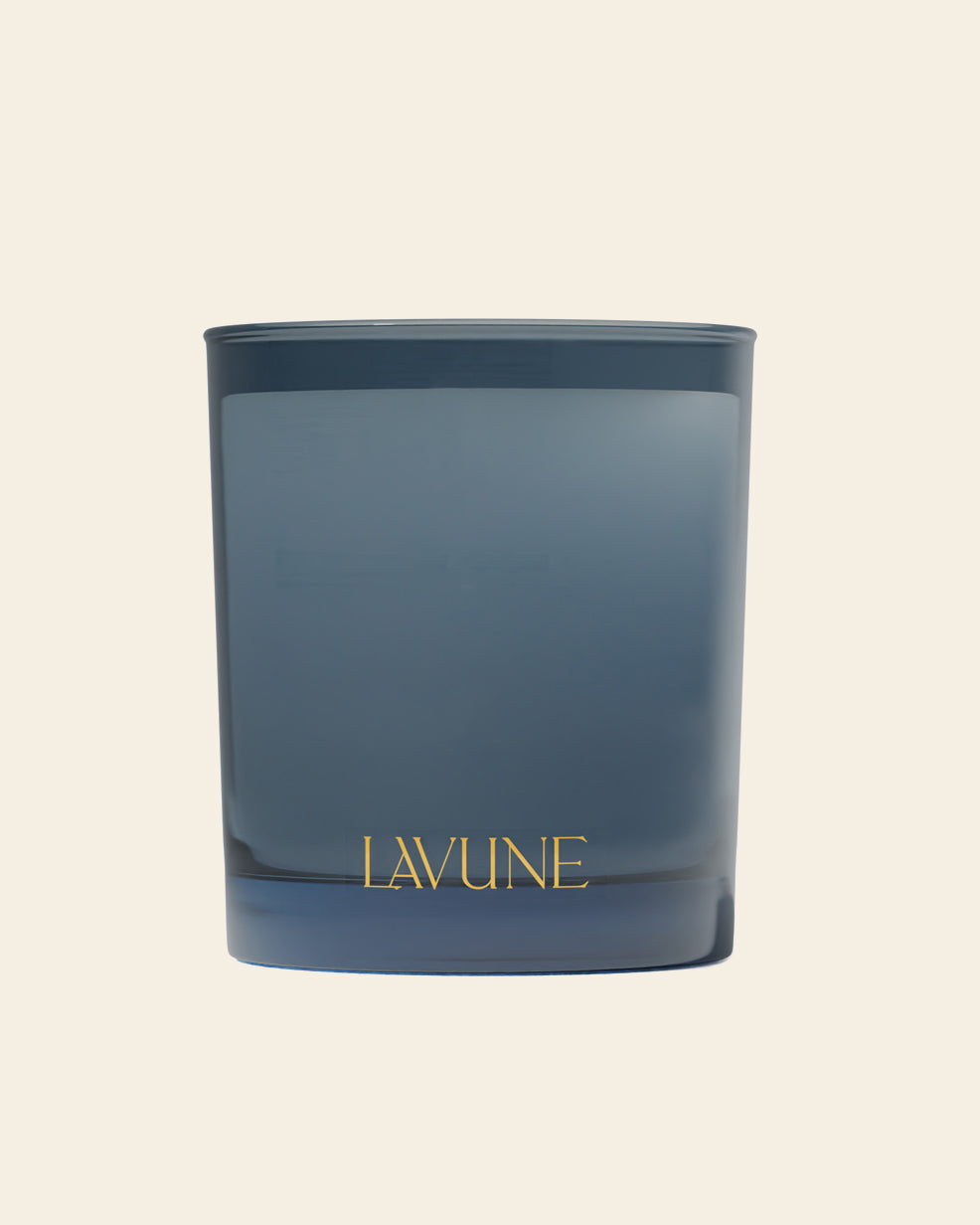 N˚03 Nightcap
A moody scent for evening with a lingering, luxurious depth. Sandalwood and smoke evoke a seductive ambiance; a tempting invitation to enjoy.
It's getting late but no one is ready to leave. Seductive, smokey and luxurious, NIGHTCAP is a comforting scent to burn after the sun has gone down that lingers in the loveliest way, recalling leisurely partygoers who open another bottle and start the music over again. This warm combination of sandalwood, smoke, ylang, oud, and musk is all about enjoyment–an invitation to use the little indulgences you've kept stowed away like a secret. The moment you've been waiting for is now.
TOP NOTES: Citron, amber, cade
MIDDLE NOTES: Cyclamen, ylang, jasmine
BASE NOTES: Sandalwood, oud, musk
Light NIGHTCAP in the evening when you're looking to set a luxurious scene. This comforting scent is the first thing you look forward to as soon as you walk in the door, the weight of the day melting off your shoulders as you take a deep breath. NIGHTCAP lingers in a lovely way through a dinner party or while you're taking time for yourself–a scent to help you lose track of time, and a reminder to always use the good stuff, even for those who wouldn't know the difference.
8.5 oz
Hand poured in Los Angeles
~50 hours of burn time
Soy blend wax
Formulated without parabens, sulfates, and phthalates
"This gorgeous combination of sandalwood and smoke is my favorite candle of all time. It has a tremendous amount of depth and adds a beautiful glow to any evening. If I could have my home smell like one thing forever, it would be this. It's a scent that reminds me that life is short and meant to be enjoyed." –Emily Schuman
"As predicted, Nightcap is my favorite candle of all time. Spectacular."–CHASE
"Super interesting scent! Great throw and burns evenly. Worth the price!"–MARY
"The throw when burning is beautiful. Warm and spicy, very comforting."–AMANDA
"Bought this candle recently, and it doesn't smell quite like any other candle I've ever purchased. Highly recommend!"–VIRGINIA
"Absolutely lovely smell. Fills the entire room, burns slow, looks chic."–KATE
"This is deep, spicy, sensual. Definitely evokes a late night cozy corner as you wind down the evening with your favorite nightcap."–MEGAN
Discover the romance of home as each candle burns the rich & nuanced layers of scent unfold…