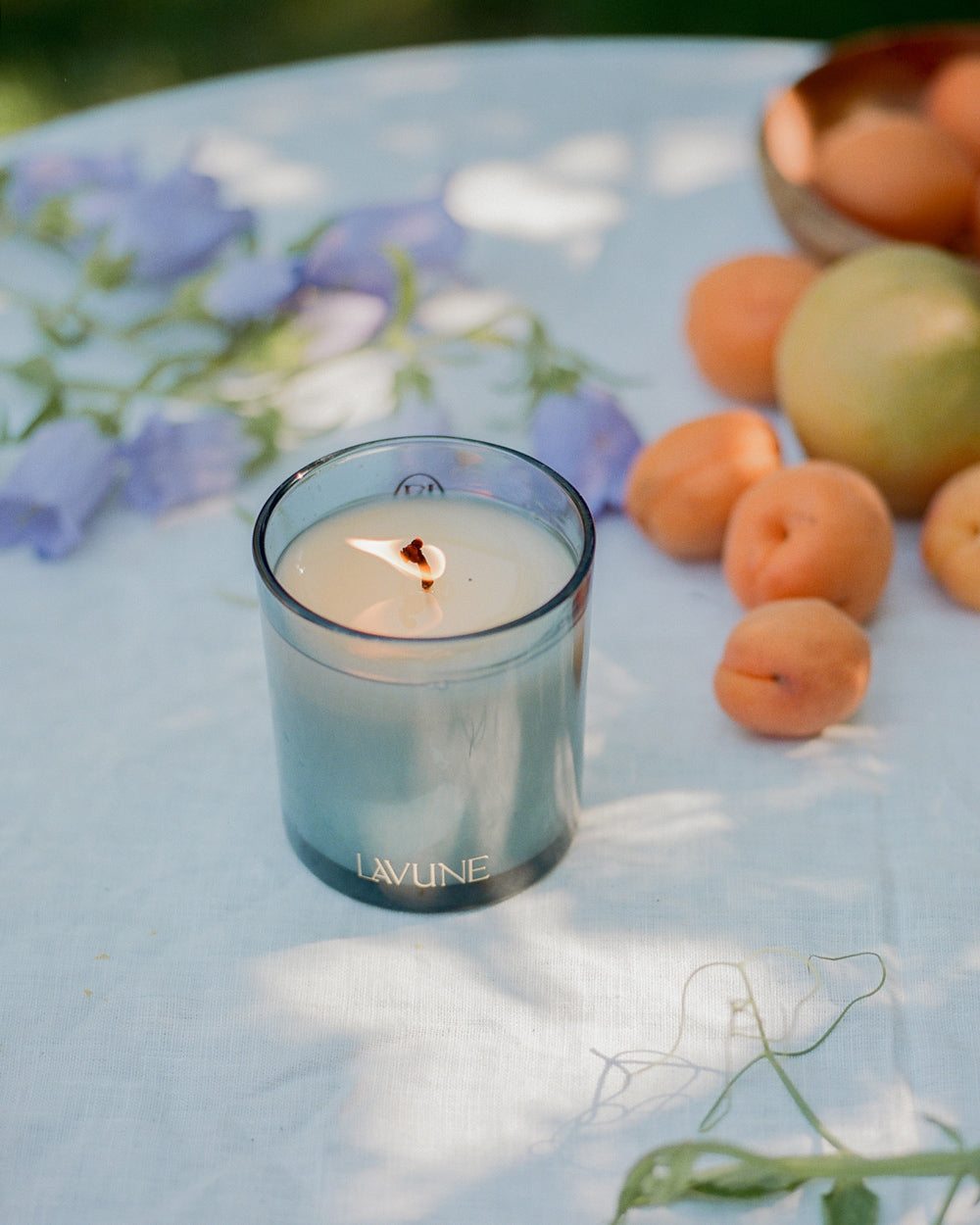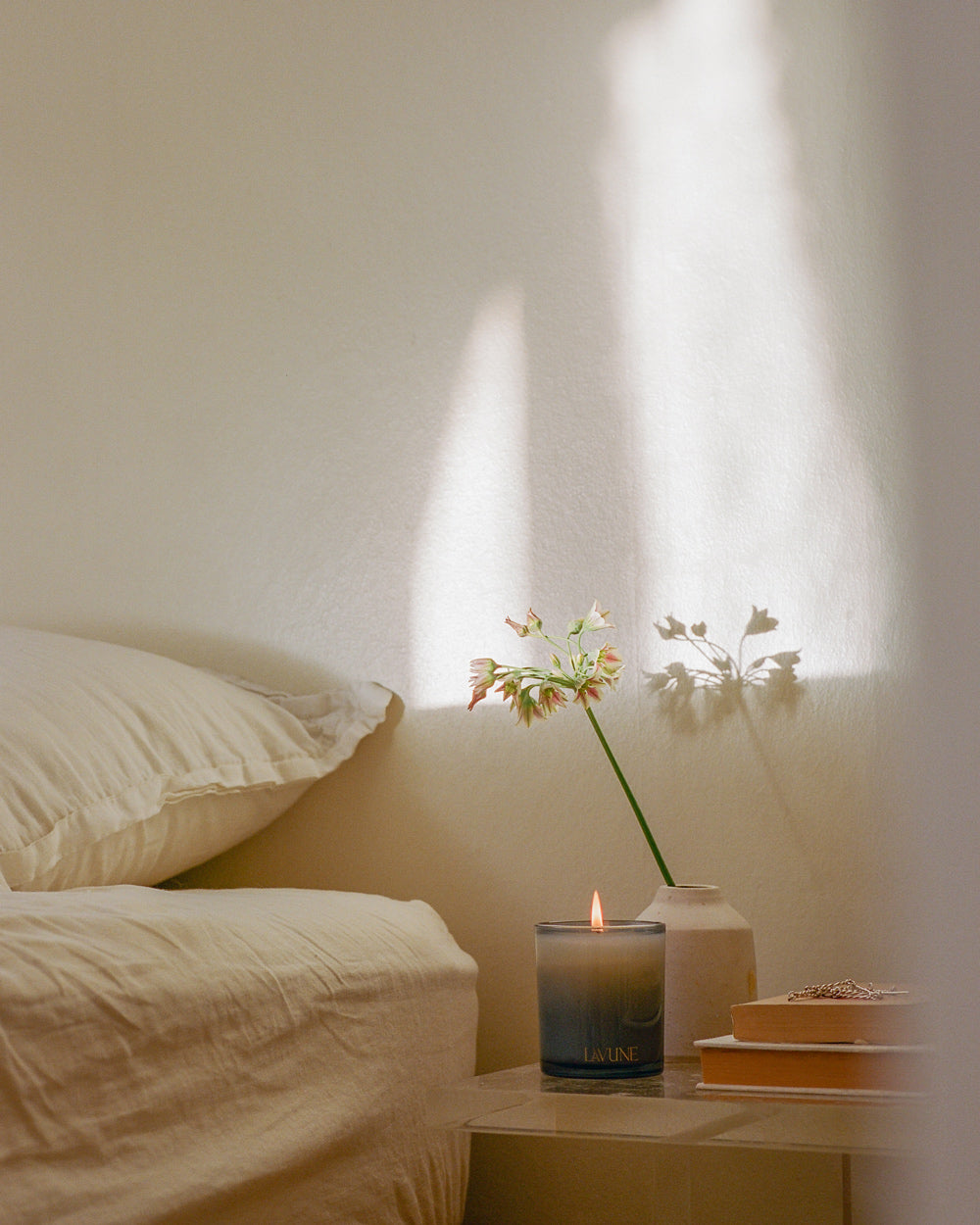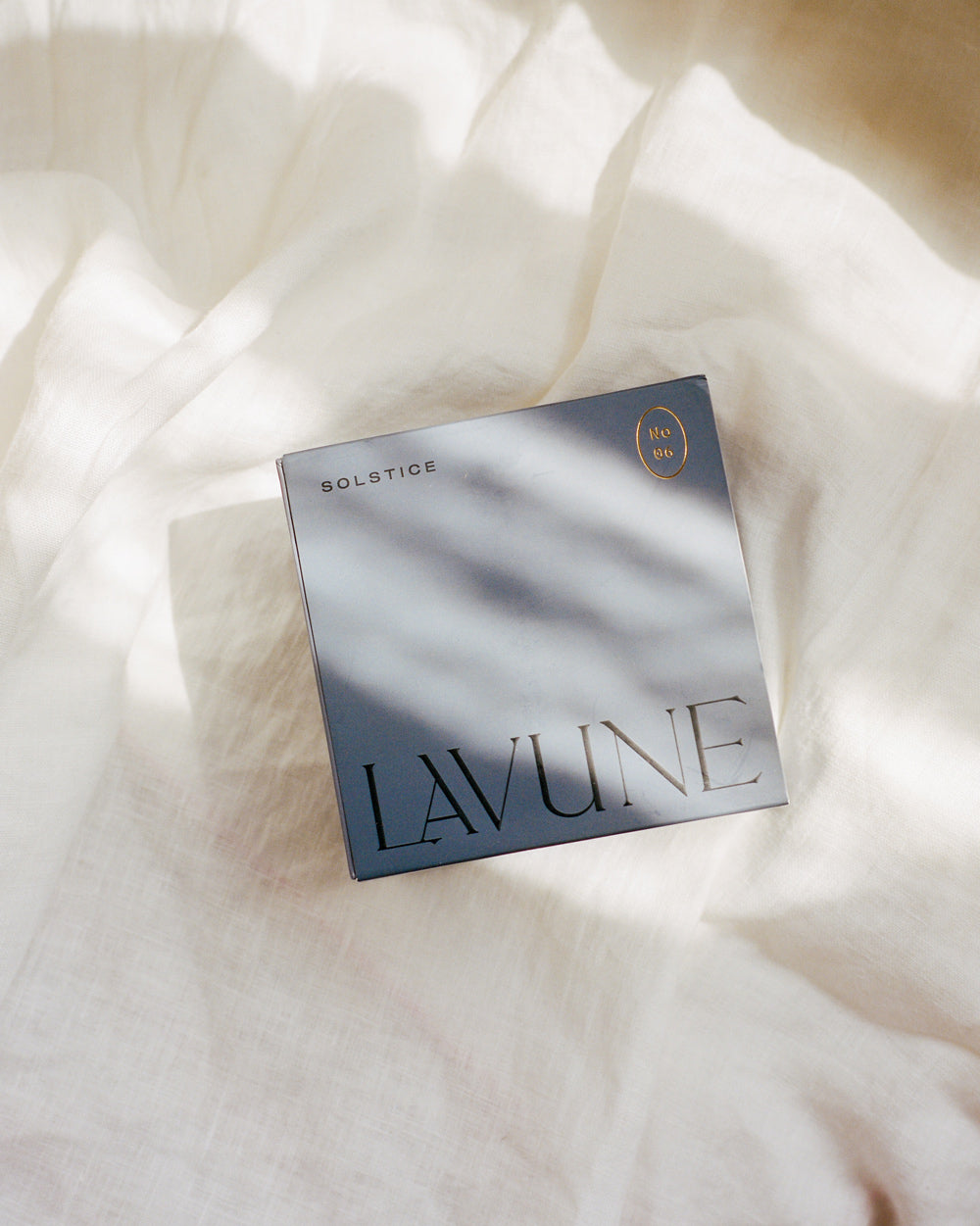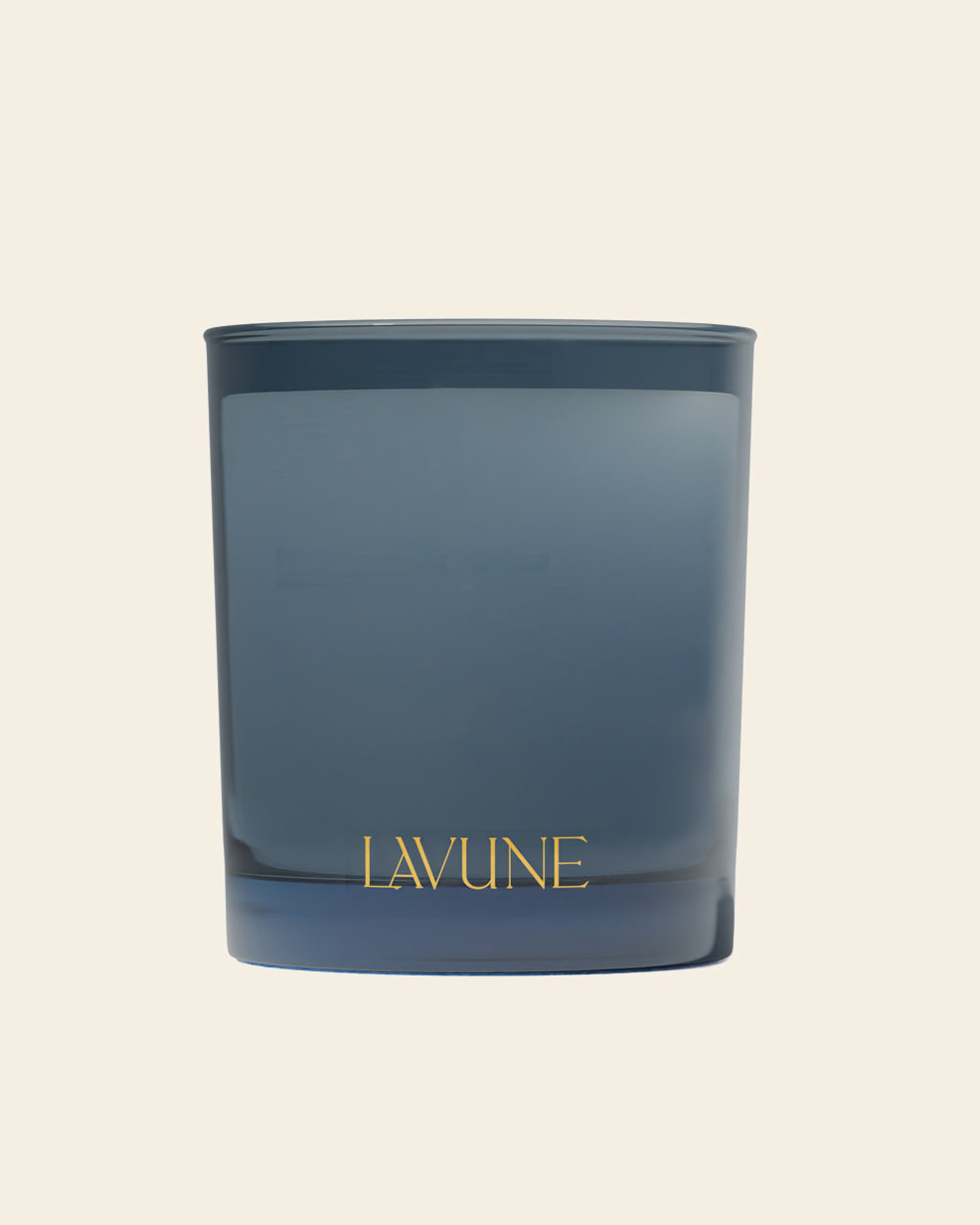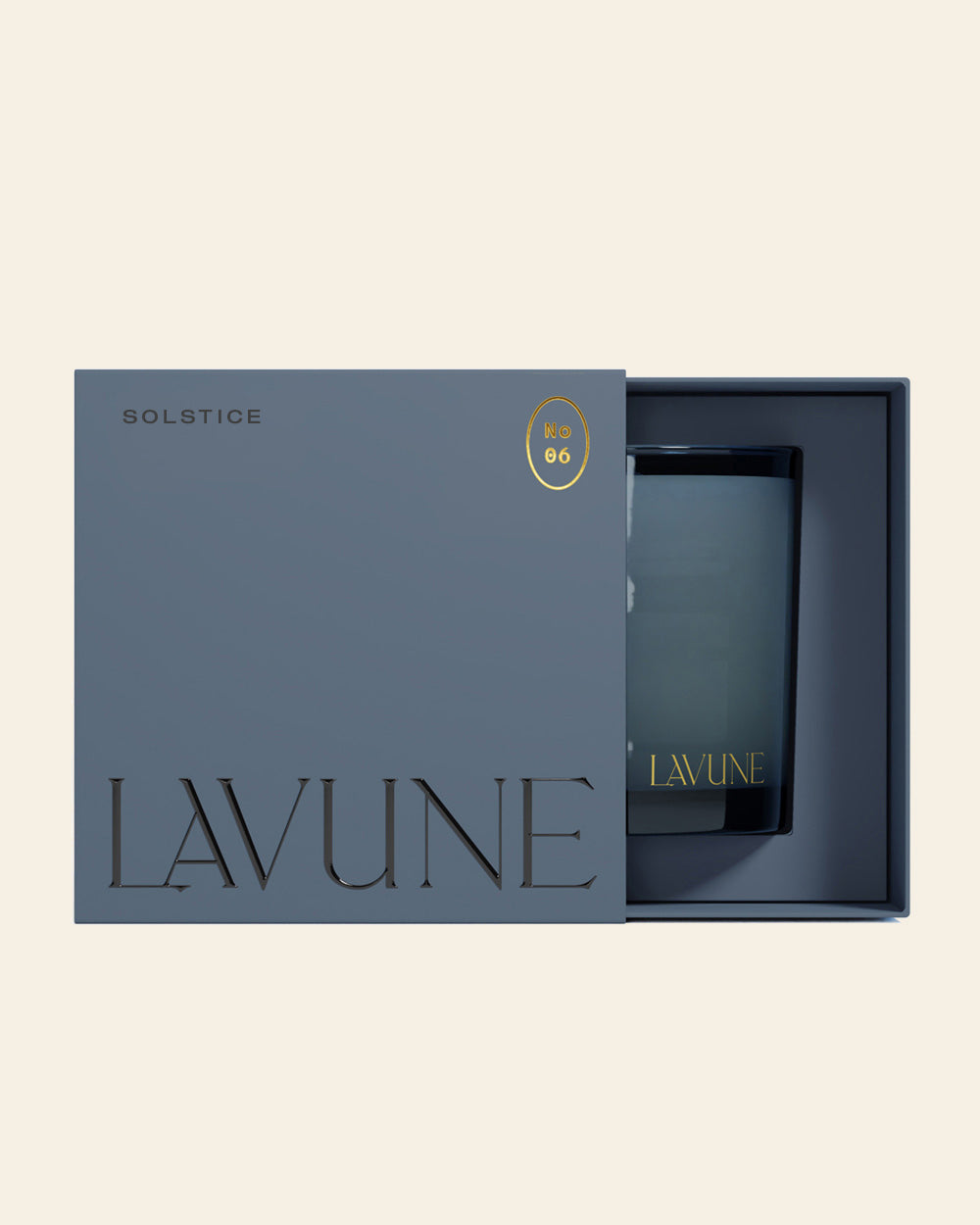 N˚06 Solstice
Sunkissed rays dance through open windows, casting a golden glow. Notes of jasmine, cedarwood, and heliotrope flower blend to embrace the essence of joyful summer days spent basking in the warmth of home.
Uplifting, nostalgic, and warm, SOLSTICE is a lovely late afternoon scent to light when the sun slips behind the horizon. This fresh combination of jasmine, neroli leaves, blood orange, and lavender is complemented by a comforting base of rich cedarwood; capturing the essence of being exactly where you should be–when you feel the happiest in your home.
TOP NOTES: Heliotrope flower, blood orange, lavender
MIDDLE NOTES: Jasmine, oakmoss, neroli leaves
BASE NOTES: Cedarwood, amber
Light SOLSTICE during golden hour when the dappled light from the late afternoon sun comes streaming in through the windows, and all the doors are open to a warm summer breeze. Music streams from the speakers while old friends drink wine to the sounds of their children's laughter as they play outside in the yard. You're exactly where you should be, and you wouldn't want to be anywhere but here.
8.5 oz
Hand poured in Los Angeles
~50 hours of burn time
Soy blend wax
Formulated without parabens, sulfates, and phthalates
"I layer two scents together to create my signature fragrance, and this is the closest thing I have ever found to the way these two scents combine with my skin. This candle is pure happiness for me and feels so inspiring and new–the perfect thing to light when you need to feel warmth and positivity." –Emily Schuman
Discover the romance of home as each candle burns the rich & nuanced layers of scent unfold…